#ROTTVAART, SLIDING DOWN THE STAIRS
COMMUNITY ACTIVATION AT ITS BEST / Rotterdam, NL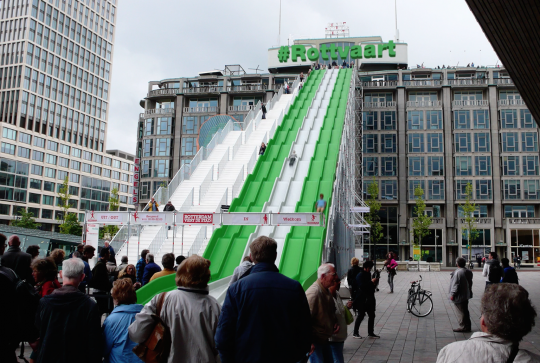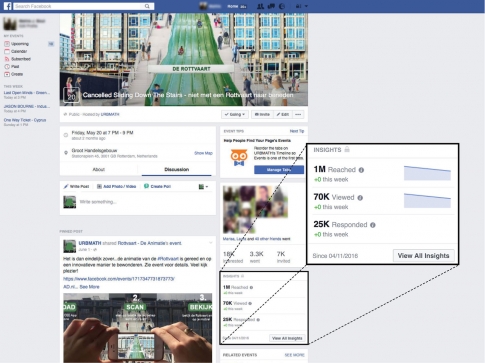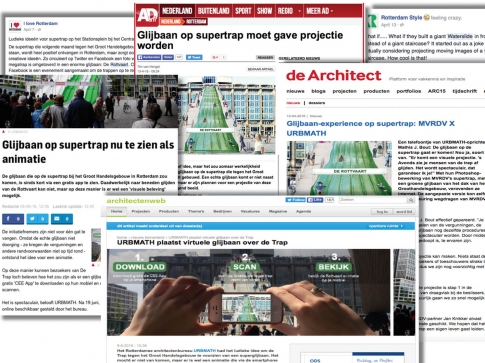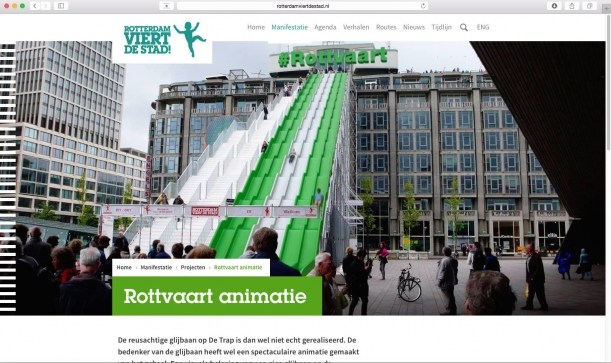 1
/
5

Client: Rotterdam Viert de Stad!
Period: 2016
URBMATH delivered unsolicited advice in the form of a re-design of temporary installation 'The Stairs To Kriterion', designed by internationally renowned architectural firm 'MVRDV'. Utilizing our own uniq method, the architectural remix, a gigantic slide of 65 meter long is juxtaposed on top of the stairs. Although the plan was too ambitious, and therefore has not been realized, it still established an active participatory support among a very wide audience including relevant stakeholders. Moreover the "remix" has been added to the program of 'Rotterdam Celebrates the City', a cultural event focussing on 75 years of rebuilding Rotterdam city.
Particulars, the alternative proposal/remix;
- went viral and sparked an intensive online dialogue between people of all walks of life
- received a co-sign by renowned architectural firm 'MVRDV'; initial designers of the temporary installation
- generated extensive coverage in social media and traditional media
- reached a staggering 1 million people
- motion graphic animation of the gigantic slide was made accessible via a smartphone app. Online it received more than 80.000 views in a very short amount of time
Delivered services:
Redesign temporary installation / public space
Creative direction; media productions
PR & Marketing
Interested? Contact us for more information.